Welcome to Mountain Vista Veterinary Services
Your Veterinarian in Eureka, MT
Call us at 406-297-3601
Pet Emergency? Call us right away at 406-297-3601!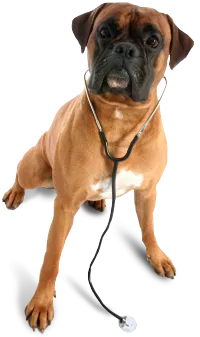 We are lucky to live and work in a beautiful corner of Northwest Montana only 9 miles from the Canadian border. We have great clients from both sides of the border. Our goal is to make them feel welcome, to hear their concerns, answer their questions and provide the best quality of care for their animal companions. When animals stay with us we pamper them, with comfortable bedding, heating pads if appropriate and lots of tender loving care. As animal lovers ourselves we know how you feel about your pets and we treat them like we would our own. We try to make each visit as stress free, pain free and safe as possible for all concerned. We have digital radiology, IV fluid pumps, high speed dental drills, surgical monitors, in house blood lab equipment and other equipment to help with diagnosis and treatment. We have a referral veterinarian come in for orthopedic procedures and consult with specialists when needed to provide the best care.
We are happy to offer a number of resources that enable you to learn about how to take better care of your pets. Please feel free to browse our site, particularly the informational articles. The best veterinary care for animals is ongoing nutrition and problem prevention, so becoming knowledgeable about preventative pet care is essential to the ongoing success of your animal's health. If you have any questions, call 406-297-3601 or email us and we'll promptly get back to you. Our Eureka veterinarian office is very easy to get to -- and you can find directions on our Contact Us page! We also welcome you to subscribe to our newsletter, which is created especially for Eureka pet owners.
At Mountain Vista Veterinary Services, we treat your pets like the valued family members they are.
Dr. Nancy Haugan
Eureka Veterinarian | Mountain Vista Veterinary Services | 406-297-3601
66062 Mt. Hwy 37
Eureka, MT 59917